Welcome Back!
Friday, November 4th, 2022
WE ARE BACK FROM FALL BREAK!
Hello again! We are so happy to be back from our annual fall break and hope you were all able to enjoy such a beautiful fall season! As we all start to gear up for the impending winter season, here at North of The Border, we've also been gearing up to see our customers again and prepare for the upcoming winter holidays!
TRUCK-FULL OF GOODIES!
We've recently begun getting new shipments and are stuffing our shelves full of old favorites and exciting, brand-new items so you can stuff those stockings full of goodies and surprises! Not only that, but we've been excitedly figuring out the best deals to offer you just in time for Black Friday, Christmas, and New Year's Eve! Keep your eyes peeled as we continue to update you on our new items, great deals, and special sales on our website, Facebook page, and emails!
Monthly Featured Items
February
Item 0 of 10, product AFTER THE HUNT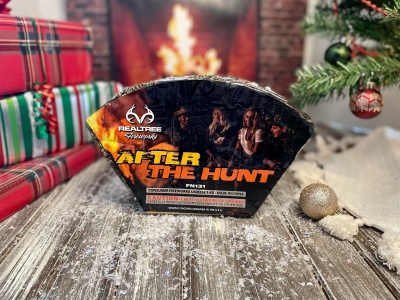 AFTER THE HUNT
department: FOUNTAINS
After The Hunt is the perfect, unique fountain for you to celebrate getting that big buck or for some fun entertainment while you warm up next to a bonfire. It features silver and gold willows, red glitter, yellow and blue pearls, silver spring, gold spider, and more!