It's time for you to stock up
Sunday, May 15th, 2022
The Summer Season is finally here, and NOTB Fireworks is primed to help you have a great year!
We have waited so long for the weather to warm up and the leaves to finally appear on trees, and our patience has finally paid off. Along with the warm weather and foliage, our product shipments have arrived. Since the beginning of 2020 when supply chain issues became a real problem for the fireworks industry, we have worked hard to get our product in earlier and in higher volume.
We have more product this year in our stockrooms than we have ever had in the past, and if the past two years is any indication, we will need every item for our shelves. We urge you to come in as early as you can, since there is no telling how fast our stores of product will remain on our shelves.
The website just received a major overhaul underneath the hood.
Our website has undergone many changes in the past month, and we will continue to be adding new features as the summer goes on.
The most notable change is that our online catalog is now tied directly to our in-store inventory system. That means our product availability is as up to date as it has ever been. Additionally, the information we are including with each item has been substantially increased, so you can find exactly what you are looking for your summer and Independence Day fireworks displays.
Monthly Featured Items
August
Item 0 of 11, product BUBBLING BAUBLES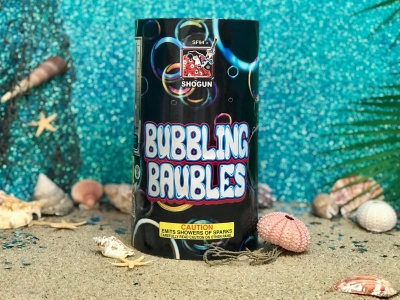 BUBBLING BAUBLES
department: FOUNTAINS
Multi-color lava effect with gold chrysanthemum. Very colorful!